How to use our strategies from Best-Binary-Options-Strategy.com?
Pinbar/Value Chart strategy
This strategy is based on tracking pinbars (candles which have their wick at least 2 times longer than the body). This strategy is recommended for currency pairs, but it might as well work with other assets.
How to setup the chart
Timeframe: M5
Template: Download the strategy ZDE
How does this strategy work
The Pinbar / Value Chart strategy works by capturing the change in trend and successfully entering a trade afterwards. If a pinbar appears and complies with the Value Chart indicator, we will enter the trade. See below for further instructions on when to buy which type of option.
When to enter the trade
Buying a CALL option:
An alert for bull pinbar is shown (green arrow)
Value Chart indicator is green
We buy a CALL Binary option with 5 minute expiration time
Buying a PUT option:
Alert for bear pinbar is raised (red arrow)
Value Chart indicator is red
We buy PUT option with 5 minute expiration time
What does this strategy look like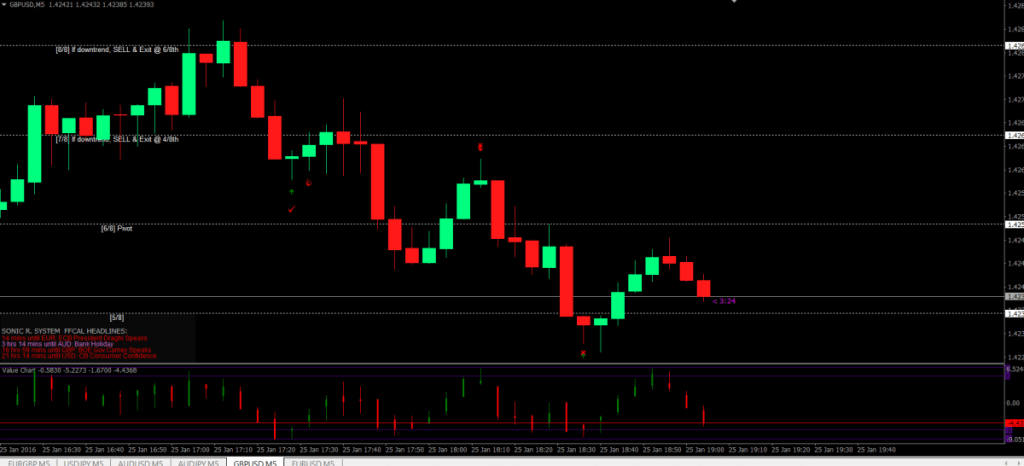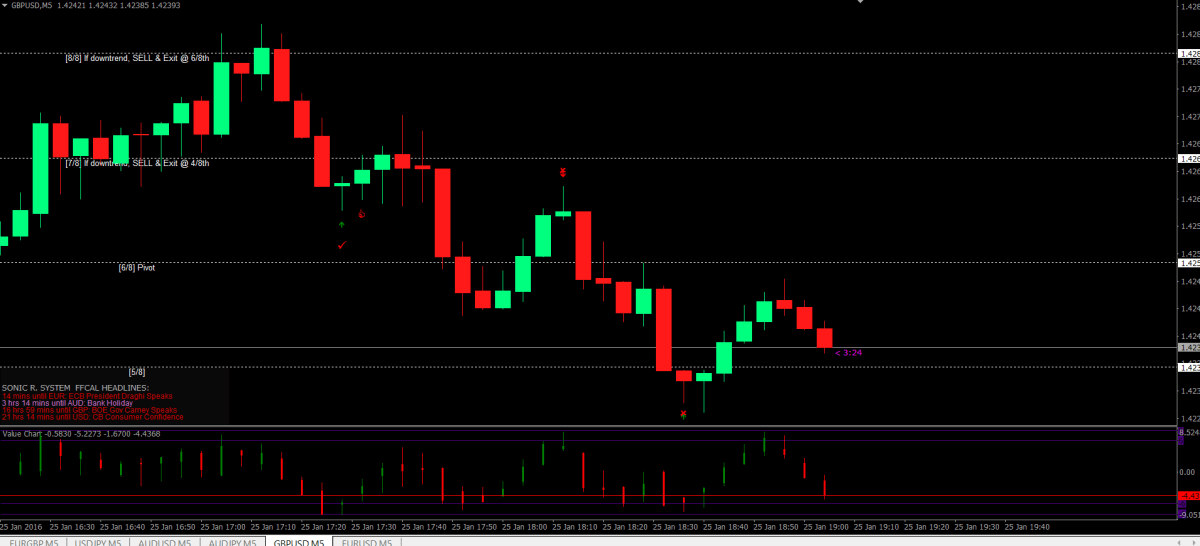 Recommended broker for this strategy