How to use our strategies from Best-Binary-Options-Strategy.com?
T3 Sniper's binary options strategy
T3 Sniper's strategy is great for binary options trading if we want to leverage trend strength. With these indicators we can enter a trade at the beginning of it and then ride with it. This strategy is used for currency pairs only and has a success rate of about 75 %.
How to setup the chart
Timeframe: M1
Template: T3 Sniper's strategy (Download or download this strategy)
How does this strategy work
This strategy uses 3 indicators – Renko, FXST3CCI and Advanced_ADX. If all of these are in compliance, we will enter trade in direction of trend.
When to enter the trades
Buying a CALL option:
FXST3CCI and Advanced_ADX indicators are green
RenkoMaker indicator creates a green arrow
Buying a PUT option:
FXST3CCI and Advanced_ADX indicators are red
RenkoMaker indicator creates a red arrow
What does this strategy look like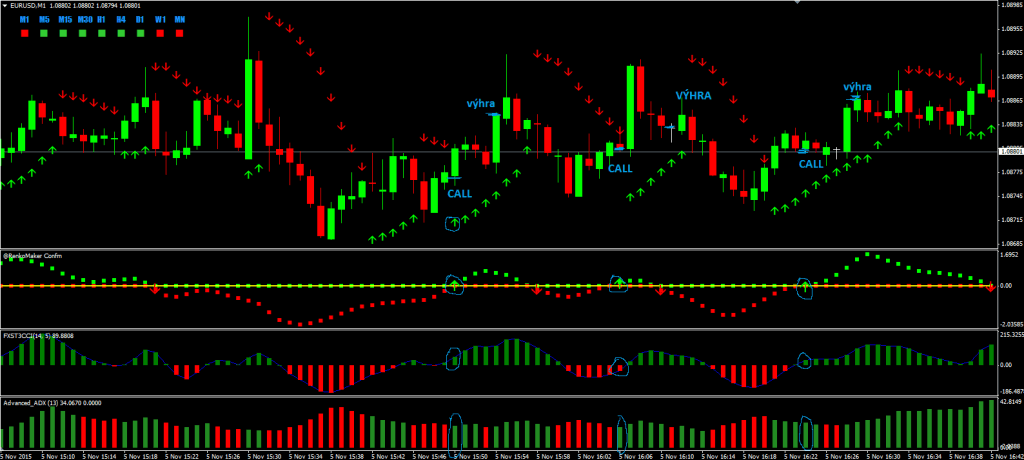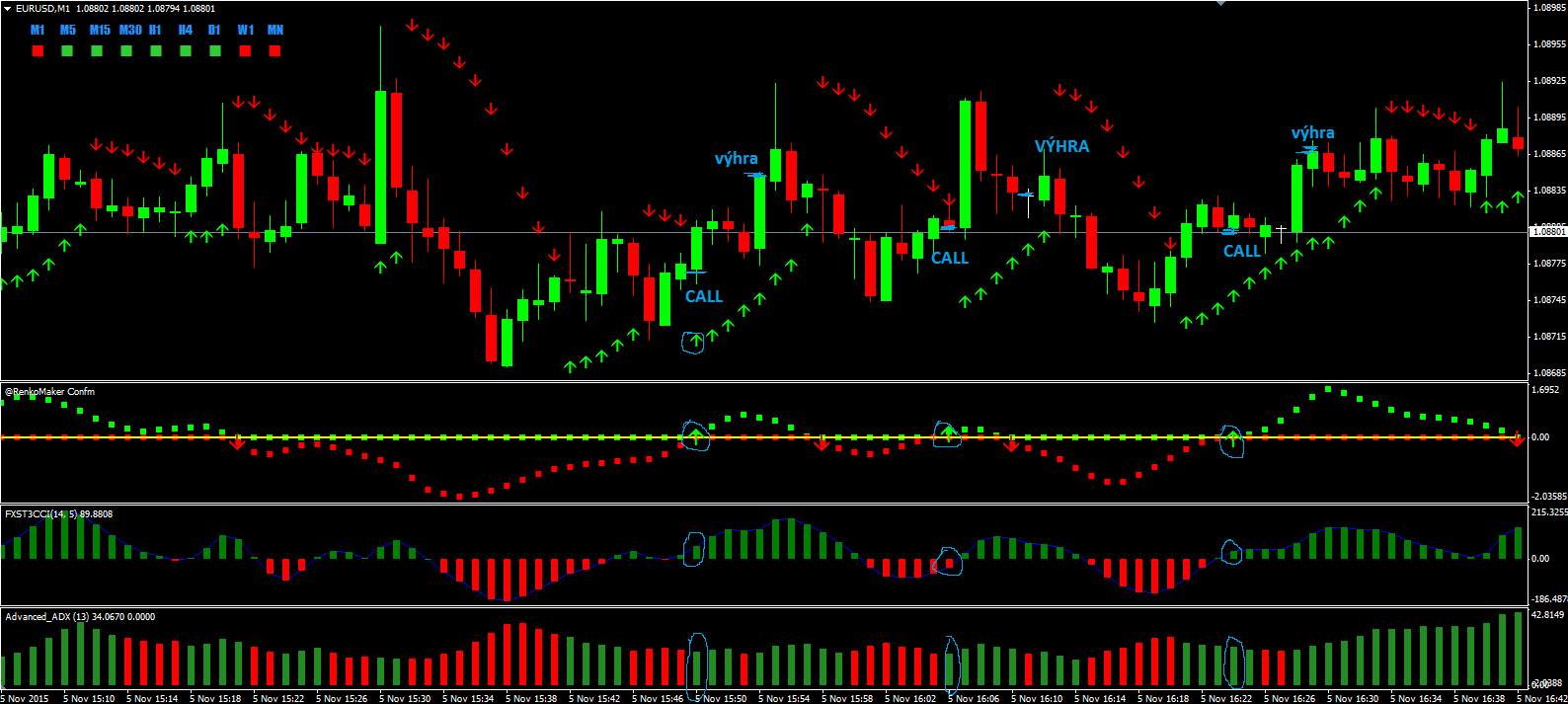 Results with this strategy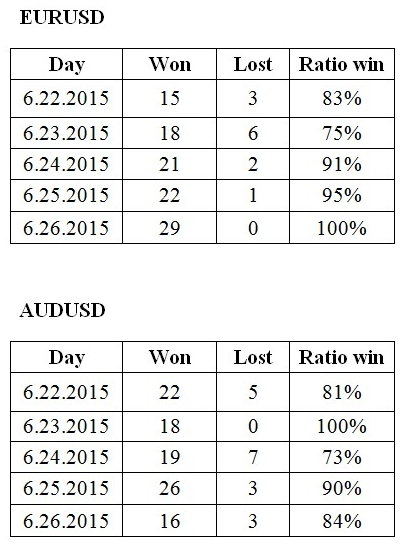 (
-244
rating,
5 195
votes)

Loading...
Recommended broker for this strategy