How to use our strategies from Best-Binary-Options-Strategy.com?
MARSI Strategy - Gaps and other trade signals
MARSI is a strategy that uses the lines of support and resistance. These are drawn automatically and we only need to pay attention when an arrow appears.
How to setup the chart
Timeframe: M5
Template: MARSI Strategy (Download this binary options strategy here; or download it here)
How does this strategy work
As soon as an arrow appears, we need to confirm that this is a real signal (The RSI indicator line is above or below 50, depending on the type of signal) – afterwards, open a trade for 3 times the timeframe. If you are using M5 timeframe, open a 15 minute trade. If you're using M1 timeframe, the expiration time will be 3 or 5 minutes.
When to enter a trade
Entering a CALL trade:
Current candle is rising (black)
Green arrow is under previous candle
RSI indicator on current candle is below 50
Enterint a PUT trade:
Current candle is falling (white)
Red arrow is above previous candle
RSI indicator on current candle is above 50
Binary options MARSI strategy screenshots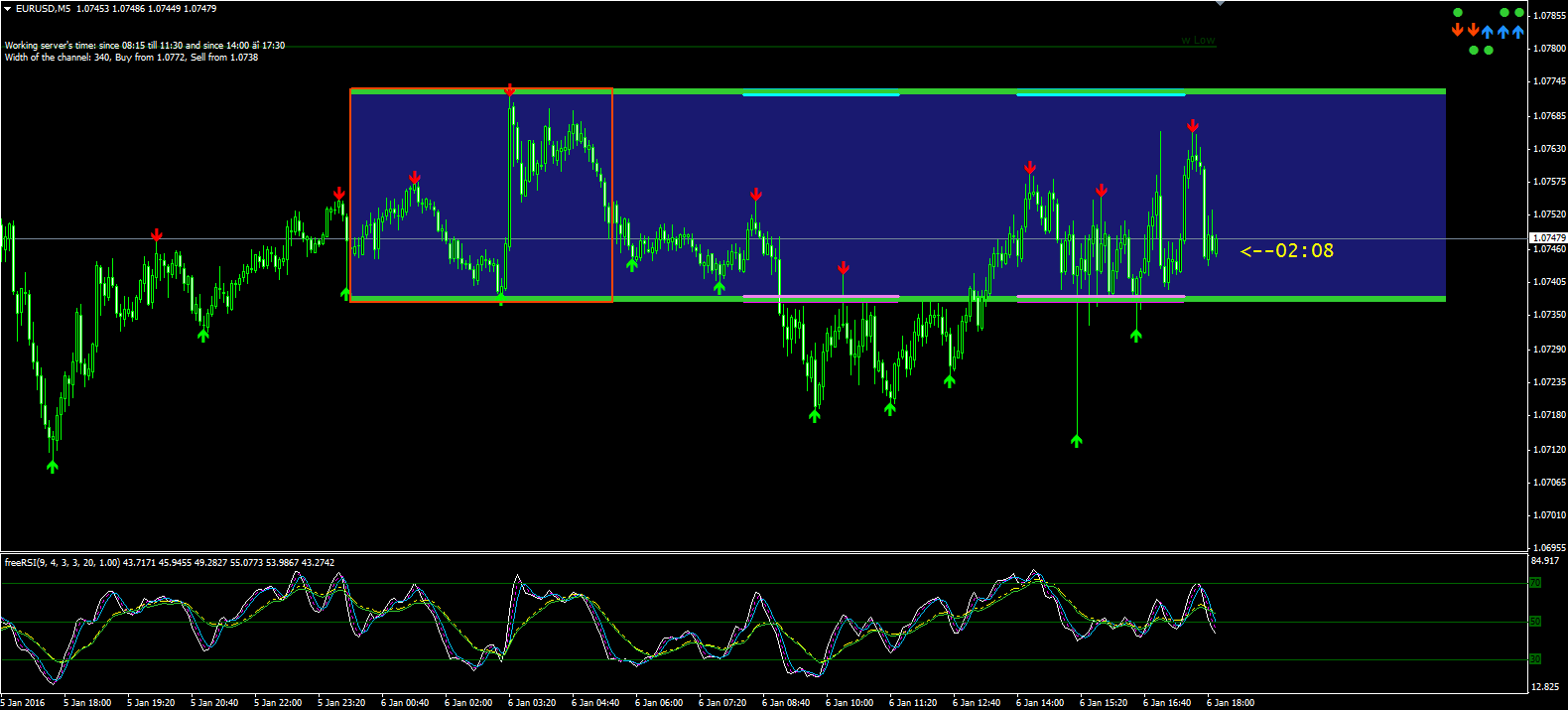 Our results with this strategy
We have tested this strategy for a couple of days and the success rate was 78 %, which is not bad at all. If you want, I recommend this strategy to you. You can have a look at more detailed statistics underneath.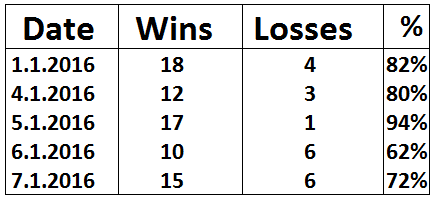 (
-72
rating,
3 310
votes)

Loading...
Recommended broker for this strategy