How to use our strategies from Best-Binary-Options-Strategy.com?
VIDEO TESTING: The strategy, that works??
Today, I have prepared a little video walkthrough for one of our strategies, that our readers seem to like quite a bit. It's called the Strategy that works, and I don't think it's the best strategy - no it's not. But it's a fairly good one and it's very simple.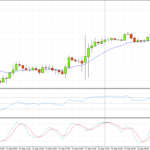 While we go haywire finding a reliable trading system, we tend to miss out on the obvious. Three indicators strategy ensures high potential profits as it produces exact entry signals confirmed by 3 indicators. Moreover, it can be used with all sorts of currency pairs. This strategy that works is based on three most popular indicators: RSI, Stochastic and MA.
Video testing of the strategy

I hope you like the strategy and the test.
Good luck traders!!
Admin